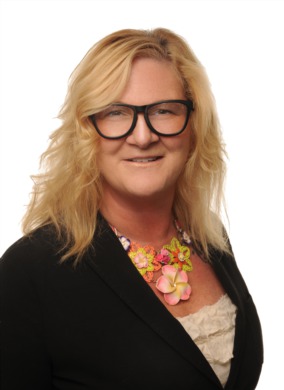 Jennifer Marsh  |  REALTOR
Congratulations!  You have made one of the most exciting life decisions--to buy or sell a home.  YOU are my top priority as a seller or a buyer. I pledge to make the process as simple and thorough as possible so that you are well-informed and get the best attention from the beginning to the very end.  
Having over 30 years of sales experience, I will use my technology, marketing, presentation, communication, negotiation and sales tools to help you find a home that delivers exactly what you want in the location of your dreams.  I am also a Senior Real Estate Specialist and I am a certified "Downsizer", so if you are moving to a smaller location, I can help you pare down as painlessly as possible. 
If you are selling your property, I will ensure it reaches an interactive audience so that your property is sold quickly for the highest price possible--with the least amount of inconvenience to you. Berkshire Hathaway PenFed Realty Roland Park has the best resources available. As your agent, I will utilize everything necessary in order to get the most exposure and showings for your home. 
If you are buying a property, whether you are a first-time homebuyer or an investor with many properties, I will put you in touch with all financial assistance programs, financial lending institutions and proper education is extended so that you know that you are making the very best purchase for the very best price.
Throughout proactive transaction management and a Core Maryland Support Team,  I will help you avoid potential problems. My goal is to make your experience as painless and fun as possible!
Facts about me:  I'm a Towson University graduate.  I've lived in Baltimore City for over 30 years.  I bought my first house in Butchers Hill when I was 22-years-old.  I worked at the Baltimore City Paper for close to 28 years, my last position there was Publisher.  I work with and know some of the most influential people in the Baltimore Metro area, and am always exploring ways to be creative and relevant when it comes to marketing and selling.  Let's do this.
"Don't wait to buy real estate.  Buy real estate and wait."--Will Rogers